A to Z About Human Hair Wigs
Whether you are planning to change your look for an event or wish to add a beautiful hair look to your daily beauty routine, there's nothing better than wigs. Wigs are a perfect choice for changing your look within a few hours, without having to go for a hair cut. This instant beauty makeover is all that you need to set your fashion goals high. So here's everything you need to know about wigs- Answers to all those questions that might be popping in your mind while using them: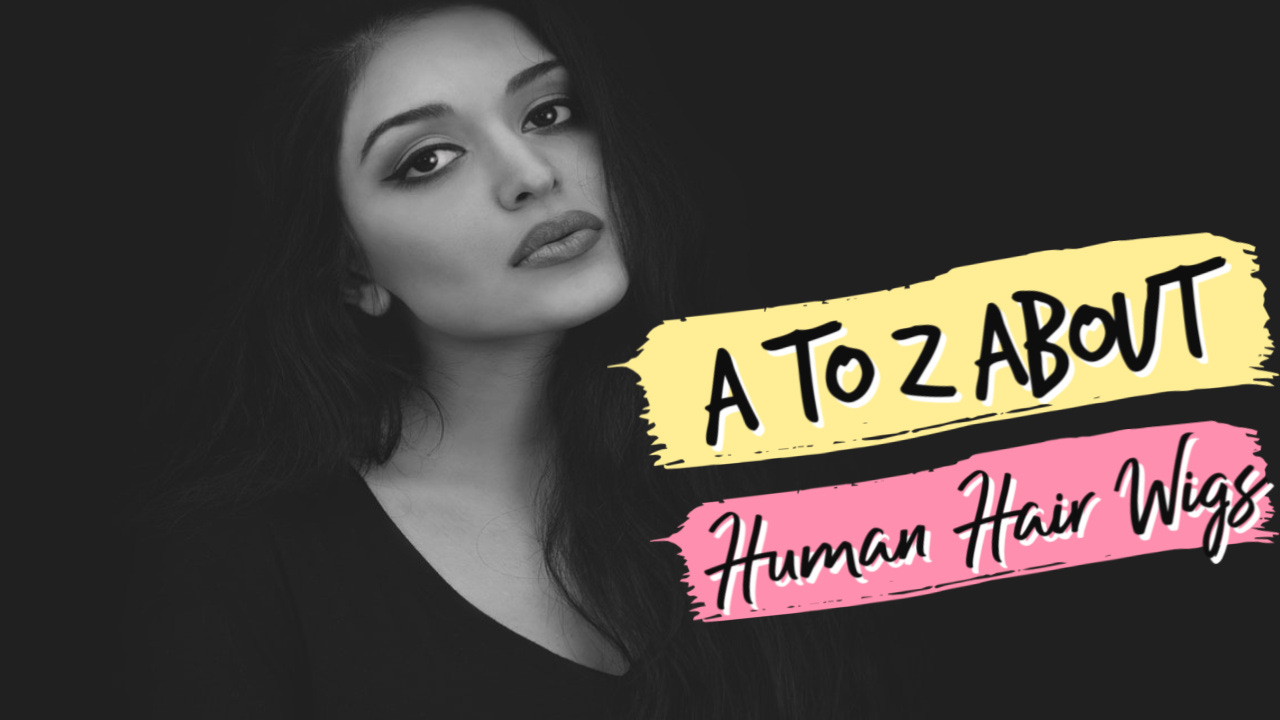 •How much a human hair wig cost? Make sure that your hair accessory does not burn a hole in your pocket! Invest in a wig only after considering its features, cost, durability, and brand. When it comes to human hair wigs vs synthetic wigs, human hair wigs may cost between $100 to $3000 while the price range of synthetic wigs starts anywhere from $10. Remember, you should also understand and analyze both the cost and benefits of human hair wigs vs synthetic wigs. There are many other factors also on which the wig cost depends like the cap construction, monofilament top, hair type, and styling versatility. So choose your piece accordingly.
•The making of human hair wigs: How are they manufactured? Here's how your favorite hairpieces are given that shape and look:
1.The wig maker washes the human hair thoroughly and then lays them uniformly.
2.Then the makers design the foundation of the wig depending on different head shapes.
3.After this, the pieces of the human hair are hand-knitted with the netted cap construction.
4.Lastly, the completed wig is pinned to complete the styling look.
5.Curls are styled using rollers or pin curls and directly placed in the oven for the final finish.
•Where you can find the world's best wig collection? There are multiple bricks and mortar shops as well as popular online stores where you can find your favorite human hair or synthetic wigs. Right from branded ones to the type and style specific, there are varieties to choose from. You just need to have the right knowledge to pick the best one. Also, make sure you buy it from the right place and genuine suppliers as their products come with guarantee and service quality.
•There are some wig myths that you shouldn't believe and some facts that you definitely should: With all the myths and misconceptions looming around this wig world, let's differentiate fiction from facts:
Myths:
1.Everyone will know that you are wearing a wig
2.Styling and maintenance of wigs is too hard
3.Wigs can damage the natural growth of hair and harms the skin
4.Wigs lack versatility, which means you get stuck with one hairstyle only
5.Wigs are uncomfortable
Facts:
1.Custom-fitted wigs are designed to look completely natural. So, there is no chance that anyone can notice that you are wearing a wig.
2.High-quality wigs can be styled the way you want and are easy to maintain. Furthermore, their cost of maintenance is not even one-fifth of the amount that you pay for the wigs.
3.Hair cells will grow regardless of whether you wear a wig or not. In fact, a wig cap protects and moisturizes your scalp, leading to healthy hair growth.
4.Good quality wigs are heat-resistant and you can style them with hair dryers or other heating tools at controlled temperatures.
5.Always pick the wig as per your head size. It won't make you uneasy.
•Well, here's the list of top human hair wig collection you ought to check right away: No doubt, varieties are endless but there are always few pieces that are close to heart no matter what the trend. Here's to all the favorites:
1.Lea Remy Handtied Mono Human Hair Wig: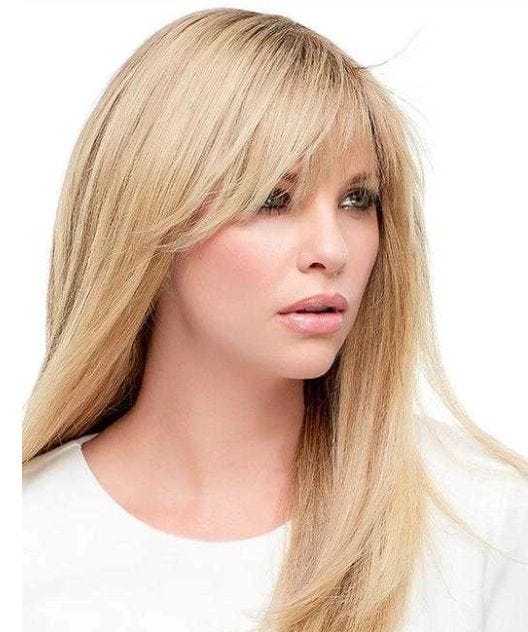 This is a hand-tied wig with a monofilament cap and Remy hair attached to it. Its comfy monofilament cap imparts the wearer an elegant and realistic appearance while the lace front adds a realistic hairline for that natural look. Being heat-resistant, this wig comes with amazing styling versatility.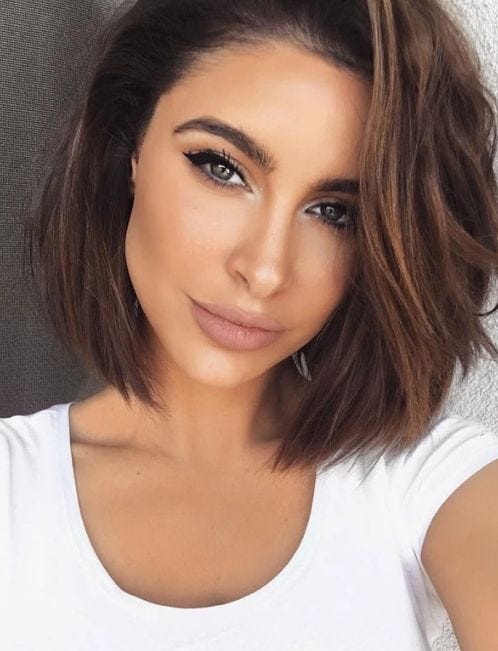 A wig with a great cut that adds plenty of texture and lifts on the top. Its volume and hairstyle ensure a natural look with gorgeous color options available. The cap is designed in such a way that it feels comfortable, light, and natural. Gia wigs have a density of more than 130 percent and are made form Chinese Virgin hair, which makes them a perfect pick.
3.Tyra (Lace Front) Human Hair Wig: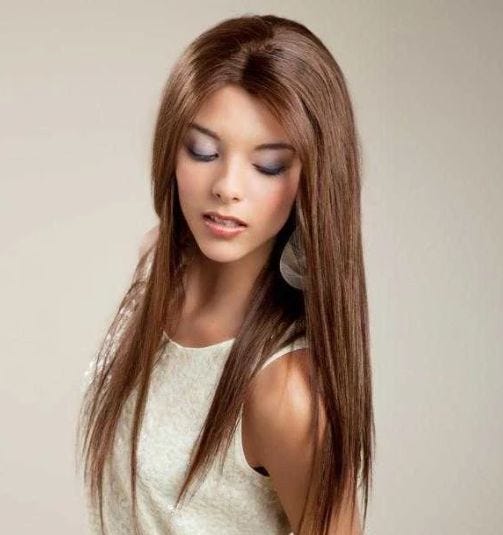 Tyra wigs offer soft and smooth texture with a tangle-free hairstyle. It's a wig that can easily fit in any shape or head size and imparts a sophisticated style statement to the wearer. The wig comes infused with argan oil, which gives it a glossy yet rich look with a gorgeous lace front.
4.Nikoletta + European Natural Hair Wig: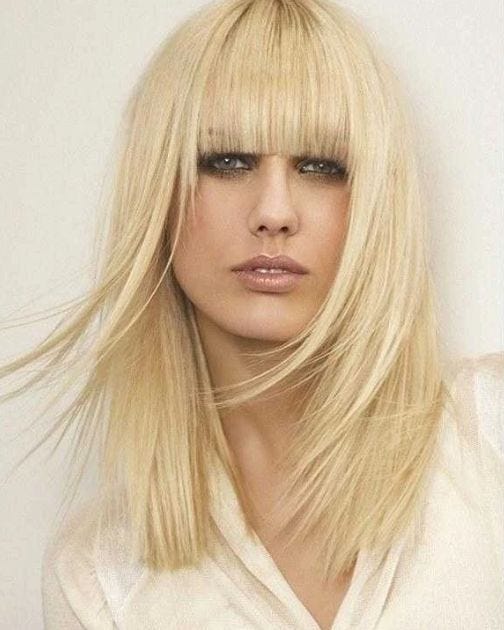 A wig with a hand-tied cap construction that comprises of top quality European hair, which offers a realistic appearance and silky texture. This wig is airy, light, and comfortable and can be styled regularly using styling tools. The front bangs add another level of style statement to this piece with an elegantly playful look.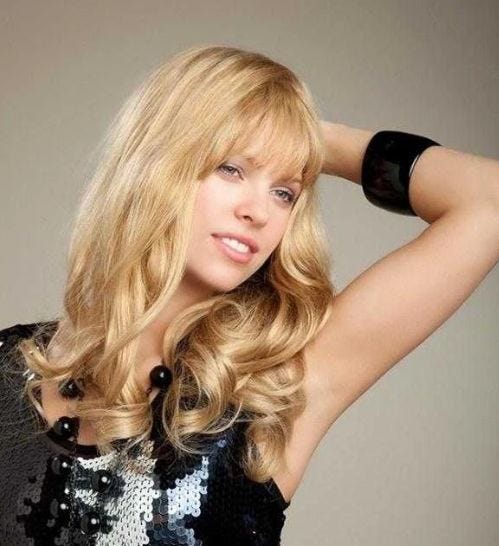 An intricately designed wig that resembles a real hair both in look and style. LA is made from the highest quality human hair with partial mono top lining at the center. These wigs are better than Synthetic short wigs and come with adjustable straps for sizing and curly tresses at the front. It is a wig for that perfect hair look.
With all the facts and figures in your hand, it's time to explore the exquisite collection of Human hair wigs Canada and make way for an exquisite wig look of this season. Happy wigging!